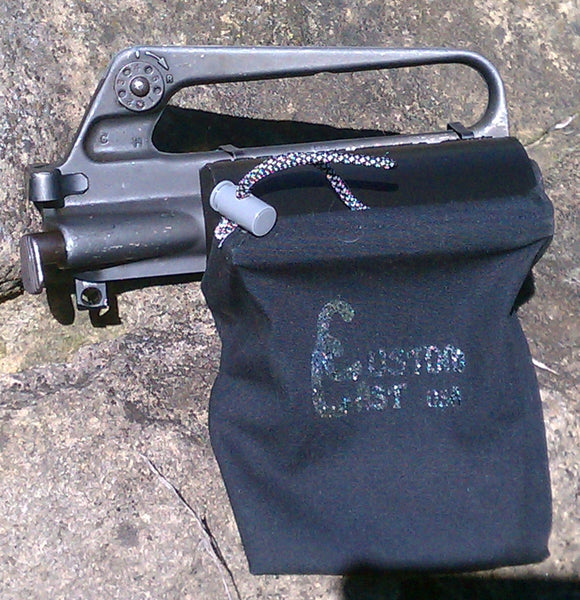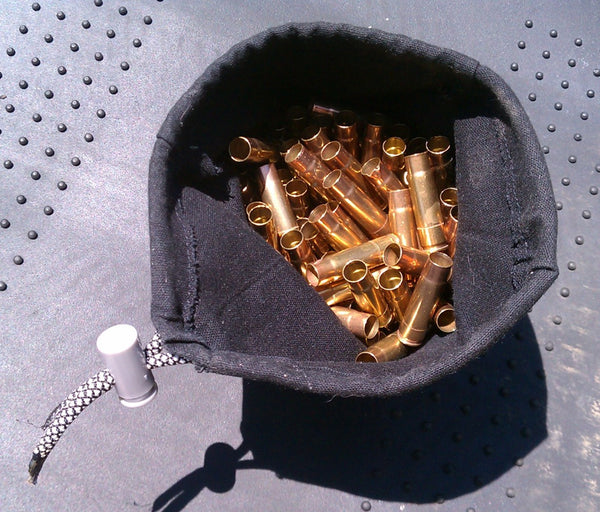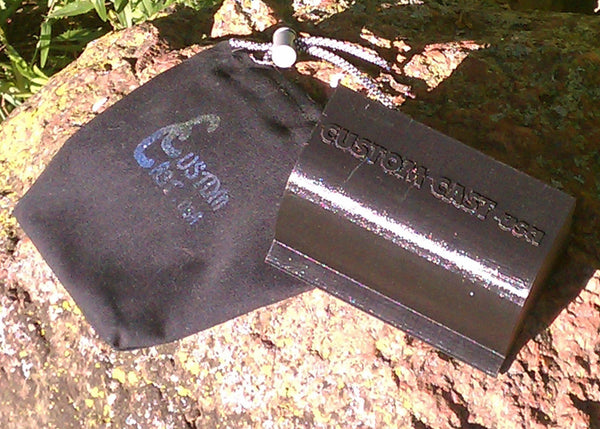 Brass Catcher BC-BICH
Regular price
$32.50
Sale price
$22.50
---
Brass Catcher BC-BICH ~ Built in Carry Handle
Our Custom Designed Brass Catchers are made here in the U.S.A.
The basic one size fits all idea was incorporated when designing our Catcher. Simply swapping out the spring clips to one of our different style clip sets, allows the catcher to connect to other style receivers.
Our Brass Catchers come complete with the injection molded Black casting, custom hand sown easy on easy off Black bag with Para-cord and cord lock (no zippers to mess with or break), and 3-spring clips for the receiver type ordered.
With a small additional purchase of the other 2-optional clip sets, your catcher will hook up to all 3 receivers  (Picatinny Flat Top ~ M16 A1 ~ Flat Top with Removable Handle Installed)    Upper Receiver not included!
The generous size bag is capable of holding well over 100 spent 300 Blackout rounds (1 lb. 3oz.+) (total casings depends on your size round) but we don't suggest pushing it to that point. In the event an overloaded bag does slip off, most of the brass will be contained or found in close proximity; not somewhere on the ground 15 feet away. Even with the ability to securely hold over 1 pound of spent casings, the entire unit weighs in at just over 2-1/2 ounces.
Link to Alternate Clip Packs:
https://customcastusa.com/collections/optional-spring-clips